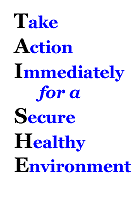 Johnnie Burrell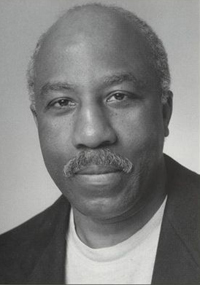 The creator of Selfprotectiontaishe is Johnnie Burrell. An accomplished Martial Artist, Johnnie has over 30 years' experience in practicing and teaching self-protection and self-defense. Johnnie's Selfprotection-taishe clients have included Kaiser Permanente Medical Centers, Stanford University Medical Center, and other hospitals, universities, schools, corporations, health and fitness centers, women's groups, and private clients. He has demonstrated the Selfprotectiontaishe techniques on CBS, NBC, and ABC affiliate televison stations, and he has lectured on Selfprotectiontaishe at Stanford University and elsewhere.
Johnnie holds a Black Belt in karate and has judo and jujit-su training. He won a Gold Medal as a member of the United States Karate 'A' Team at the Pan American Karate Championships in Rio de Janeiro, Brazil. He has won numerous other individual and team karate championship awards, and has appeared in Black Belt, Fighting Stars, and Kung Fu magazines. (See photos.)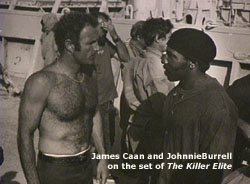 In addition to teaching self-protection, Johnnie has a diverse history in music, radio, TV, and movies. His career demonstrates a passion for self-empowerment and making connections between people. All those experiences combine to drive his life's work. You can learn more about Johnnie's work as an independent television producer at www.internationalmediatv.com.
You can see Johnnie on both the big screen and the small screen. He played James Caan's karate teacher in the feature film The Killer Elite, also starring Robert Duvall and directed by Sam Peckinpah. He had a prominent role in Ralph Ellison's King of The Bingo Game (PBS). Johnnie is a long-time member of the Screen Actors Guild (SAG) and the American Federation of Television and Radio Artists (AFTRA).
Johnnie is a volunteer for the non-profit program Access Adventure—Challenging the Limits of Disability, which provides wilderness and open space access for people with disabilities using innovative, wheelchair-accessible horsedrawn carriages.

To view a 3-minute video that Johnnie created about Access Adventure, go to www.youtube.com/johnnieburrell.
Last but not least, Johnnie is also an accomplished disk-jockey and party-planner whose corporate and other clients have included People Magazine, American Express, Yahoo, Intel, KCBS radio (San Francisco), the international touring company of A Chorus Line, Stanford University, the Screen Actors Guild, Sun Microsystems, Pepsi-Cola, Prudential-Bache Securities, Genetech, San Francisco's historic John's Grill (home of the Maltese Falcon), Wilson, Sonsini, Goodrich & Rosati, and many others. Click to read letters of appreciation from the Chorus Line touring company and People magazine.

---